Would you like to smile with confidence?
Dental practice Jelena Filipović-Zrnić dr.med.dent.

Address: I.M. Ronjgova 11, 52440 Poreč, Croatia
Mobile: +385 (0)98 796 873
Phone: +385 (0)52 451 736
E-mail: jelena.filipovic@pu.t-com.hr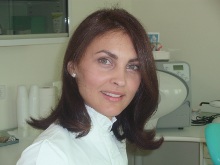 Orthodontics
In collaboration with specialists in orthodontics, we diagnose and successfully treat any oral problems using permacent and mixed dentition.